"Entering what could generously be described as a murder basement—a room covered from ceiling to floor in heavy-duty plastic—the audience was offered a gooey green snack. Fear hovered in the air. But rather than bone-chilling frights, the show explores this fear using hyper-colorful fake violence that's goofy and charming, even if right in your lap... Verdict: best murder basement I've visited."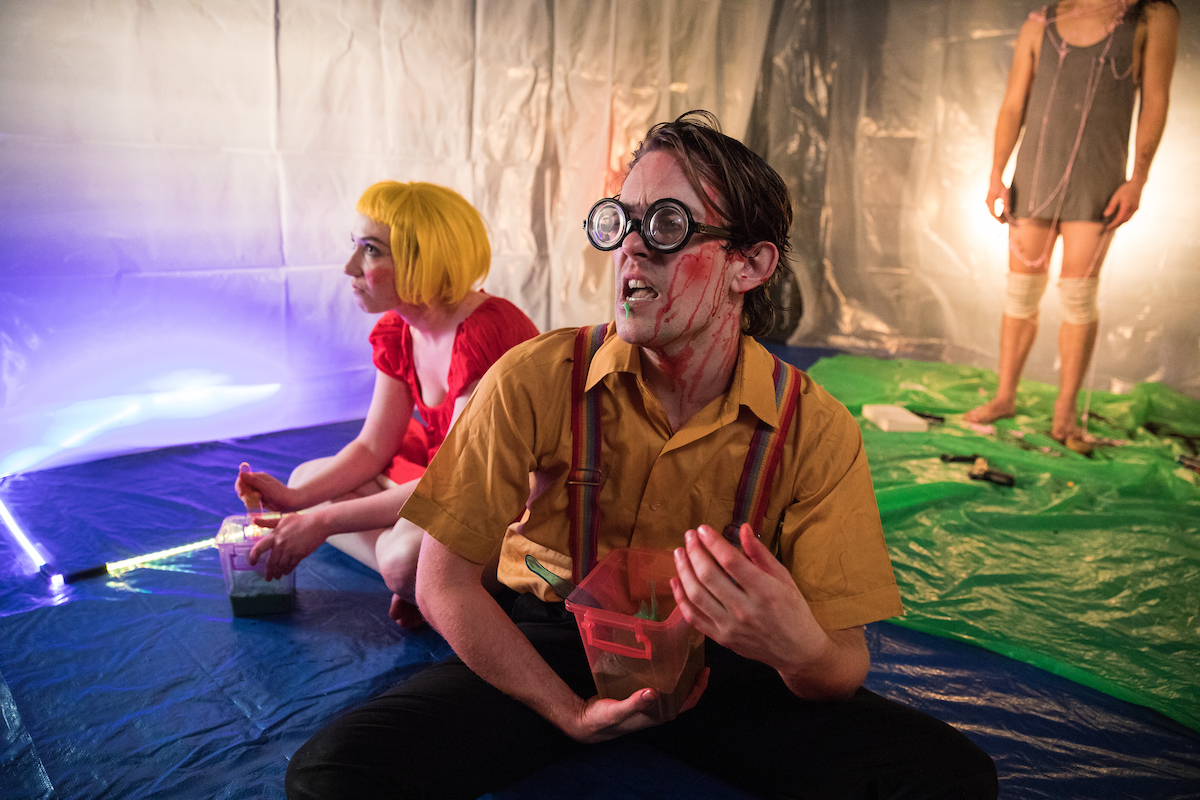 "Gleefully deranged and unapologetically messy, Blankland! is the children's show of your nightmares."
"Another way to raise your heart rate? Risking death at "Blankland! by Boom Bat Gesture" at Vital Joint, a piece inspired by kiddie TV and by gore films. The show features an interactive game, "What Makes You Die?," as well as blood, cream pies and singalongs."